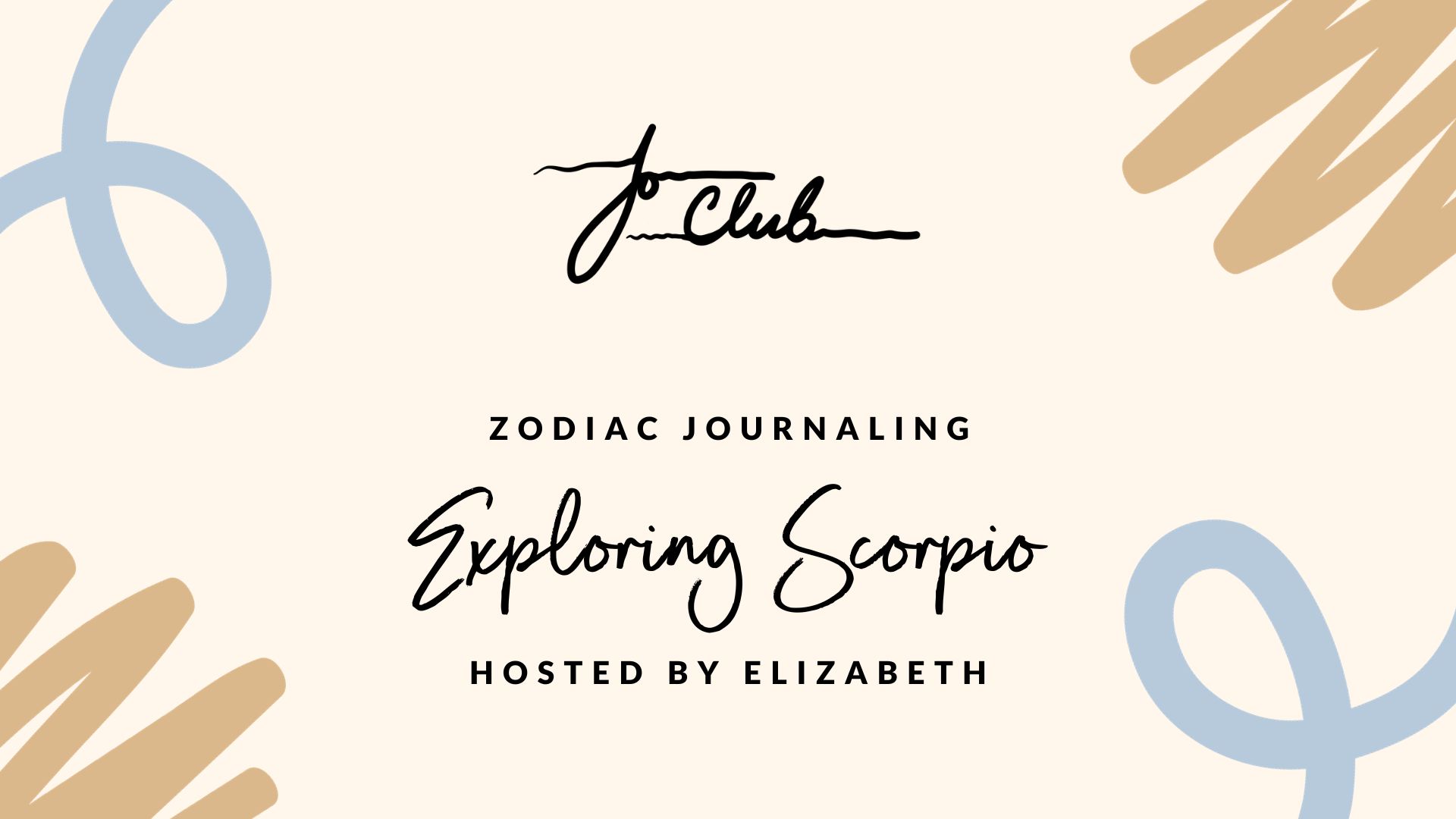 Join us on November 10th at 5:00 pm EST as we dive into Zodiac Journaling. Our stellar JoClub facilitators Elizabeth and Remi will guide you through a journey of self-exploration. This session is for everyone, not just Scorpios, and we will explore how we relate to each of the Zodiac signs principles of life.
If this is your first session with us:
Bring a journal and a good pen.
Make a good beverage.
We're excited to see you there!
For any questions or concerns please email: info@joclub.world