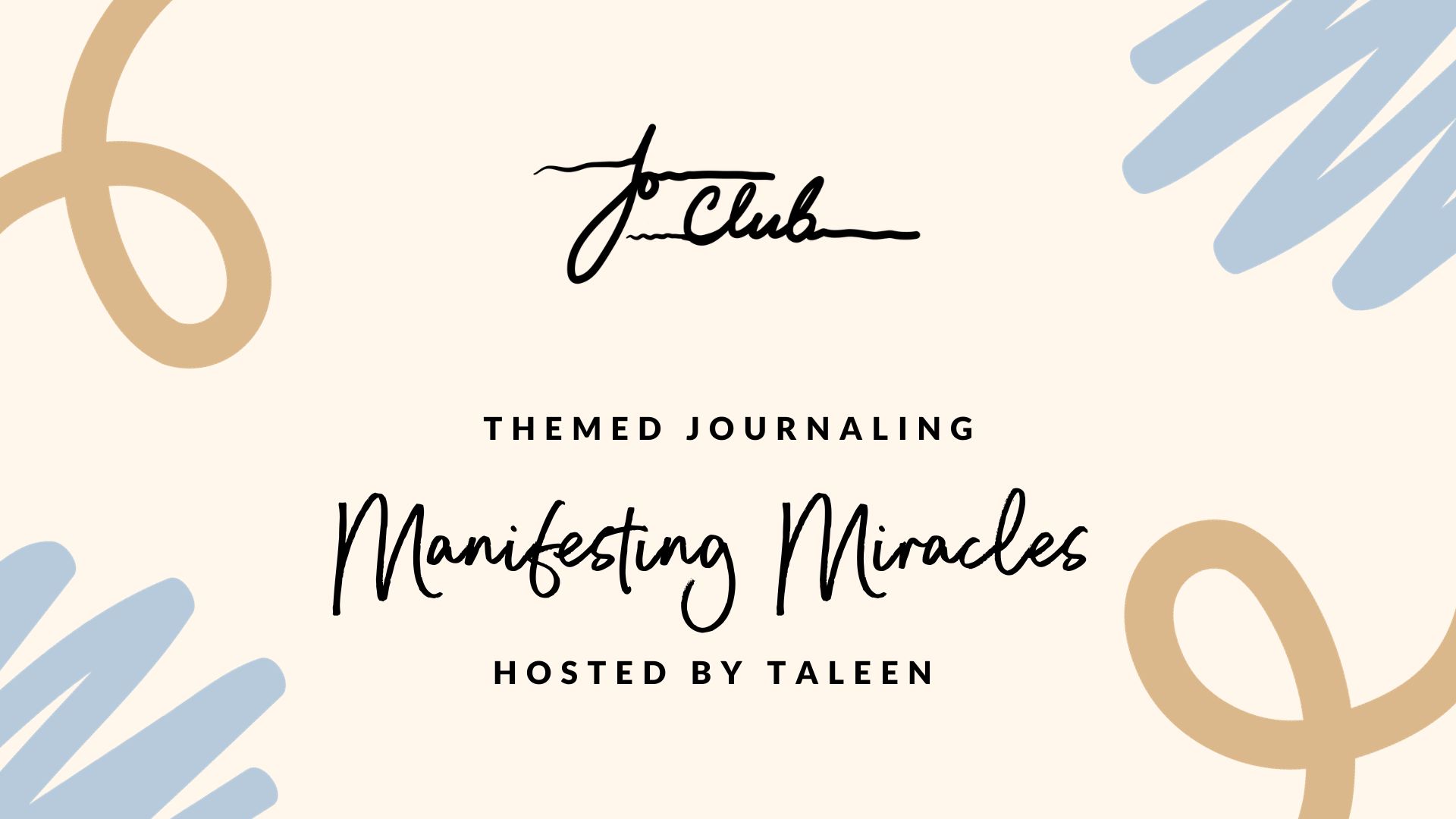 Hey journalers! We're diving into the importance of the magic miracles that happen in life and the beauty of preparing yourself to notice them. Join us on Sunday November 19th at 12pm EST as we all explore our mindset and grow together. Our amazing facilitators Taleen and Lea will guide you during the session. This session is beginner friendly and we love to see new faces!
If this your first journaling session:
Bring a journal and a good pen.
Bring a good beverage.
We're so excited to see you there!
For any questions or concerns please email: info@joclub.world