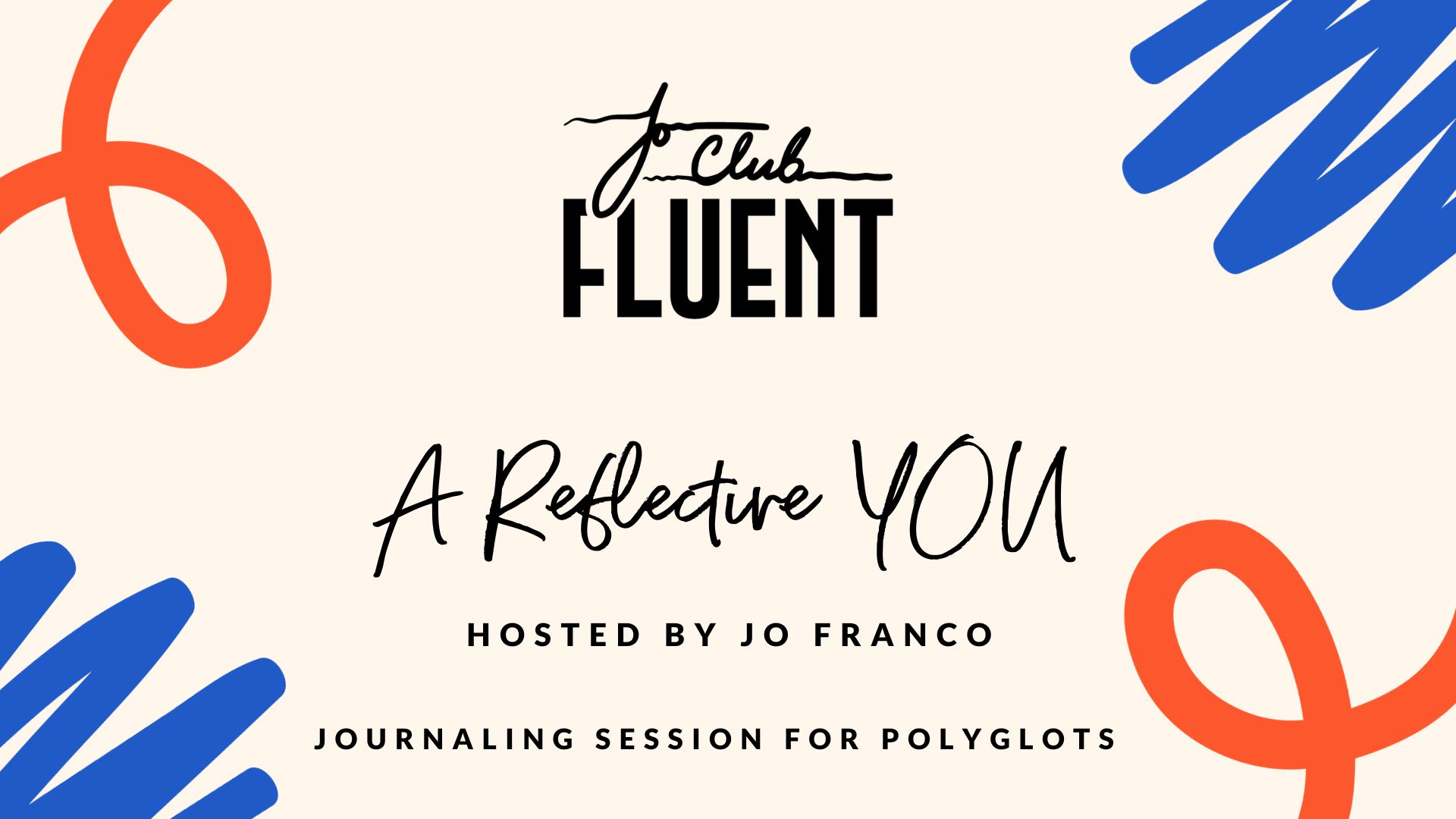 Do you speak 2 or more languages? This session is dedicated to everyone who needs to practice a language and enjoys journaling.
It will be all about reflection. Let's dive into the beauty of reflection and practice our languages together. Jo Franco will be guiding this session!
This is not a language class and it doesn't matter which languages you speak. We will all practice by journaling to the same prompts in our different languages.
If this is your first JoClub Fluent session:
Bring a journal and a good pen.
Bring a good beverage.
Let's get this language journaling party started!
For any questions or concerns please email: info@joclub.world