I've been learning languages for as long as I can remember.
As a four year old, my grandmother would sit me on her knee and teach me to read thick books in Portuguese before I was even old enough to go to school.
By age five, I was thrown into the deep end of language learning when I moved to the USA and had to survive in a classroom filled with kids and a teacher that had no idea what I needed to say. I peed my pants once, and was determined to learn English as fast as possible to never feel like I couldn't communicate my needs again.
By age 12, I was intrigued by the idea of learning French. Spanish seemed too close to Portuguese, why would I want to pass up the opportunity to learn something completely new? Turns out that I had a natural talent for hearing sounds and replicating them. Maybe my listening was trained after all of those hours learning rap lyrics in front of my Karaoke machine.
By age 15, I wrote a letter to the principle of my school to give me permission to learn both Italian and French back to back. It wasn't allowed, but I'm not exactly a rule follower. With permission, I started studying both languages daily and excelled.
But here's the thing, I wasn't a good student.
I chewed gum and wore short skirts, I skipped school, and made out with my boyfriend by the lockers. But I always knew languages unlocked power, depth, and opportunities. They did so when I was five, they'd continue to do so later in my life. 
I was right, short skirt and all.
So I'd study my conjugations after school, listen to French rap and try and cook Italian recipes from my small town in Connecticut. I couldn't travel because I was undocumented, so i'd have to bring travel to me. 
By college, I was  conversational in both French and Italian without ever having stepped foot outside of the USA.
I learned Spanish when I was around 19. I hadn't ever really wanted to learn (flashback to grade school), but I had to as part of a YouTube partnership with a Spanish language school in Mexico, Costa Rica, and Ecuador. It was my first deal, I couldn't turn it down because of my childhood pride. 
Their company's motto was "live and learn the language." I dug that, so I went with first-time travel giddiness.
That summer, I went from A1 to B2, and haven't really ever studied it since. My Spanish is good enough to get around and do everything I need to do, even if I'm speaking Italian sometimes.
Then I made a career filming my adventures around the world. I reached out to a language school operating in Cuba, Apple Languages (discount below!), and asked if they'd give me classes in exchange for a blog reviewing my experience. They agreed, and now I've studied with them over five times all over the world since that random cold email.
Italian classes in Rome, and Sorrento, Greek classes in Athens twice, and Spanish in Cuba.
Which brings me to the Greek. The truth is, I had never dreamed of going to Greece. I was turned off by all the over posted instagram photos of white chicks, in white dresses, rubbing the white walls of Santorini. But while in Nairobi I pointed on a map with my eyes closed to pick my next destination, and it happened to fall in between Greece and Turkey. I went with Greece, and fell so much in love with the coffee culture, the friendliness of the people, and the welcoming grit of Athens that I knew I had to come back for more.
In order to get even more out of my trips I'd need to learn Greek.
So I can now read, write, flirt, and express myself in basic Greek. Plus, I geek out over the history of words – I'm that weirdo saying, "you know the root of that word is actually Greek?"
Then came Egyptian Arabic. I took a trip to Egypt back in 2014 with my best friend who happened to be from Alexandria. After 10 days of grasping everything and anything I could from their language, I knew I needed to commit and actually learn it. Keyword: commit.
Plus, my Egyptian best friend is like a sister, and I dreaded barely being able to thank her family for their world class hospitality. It took me seven years, but in March of 2021, I finally started learning Arabic. Pandemic depression got me, and the only thing I could do to remember who I was was throw myself in the deep end of a new language.
 It worked like a charm. 
After a few lessons with a tutor on iTalki (discount below) I was hooked. I've been learning it ever since and am getting conversational enough to talk smack, express my needs, and promise my best friend's mom that I'll visit her in Egypt soon. 
I don't claim to be an expert, more of a lifelong learner. My method isn't exactly "educational," I don't focus too much on grammar, but rather, I get right into it to speak. Because isn't the point of learning a language to communicate? Below are my favorite resources to learn languages and some discounts *yay.*
Subscribe to my YouTube channel for language updates, listen to my podcast for more tips, and follow me on Instagram.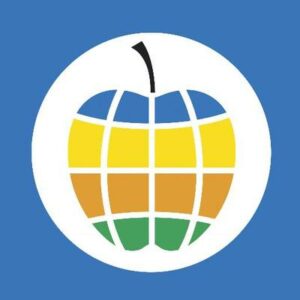 Learn the languages where it's actually spoken. Use code "Apple Jo" at checkout for a discount! I've used this agency all over the world, it's a game changer.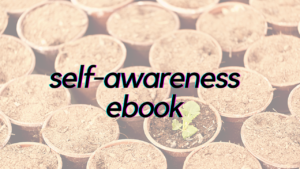 Self-Awareness Ebook You guys get to be the guinea pigs for the new JoClub prompts ebooks! This ebook is a part of a series of guides designed to get your
Read More »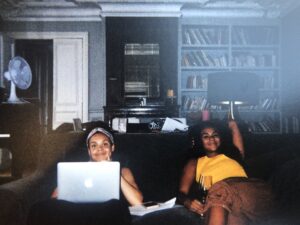 The National Bureau of Economic Research has announced a week ago that the U.S. economy is officially in a recession. We lost 22 million jobs in March and April. Some
Read More »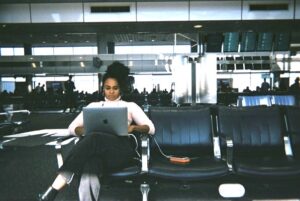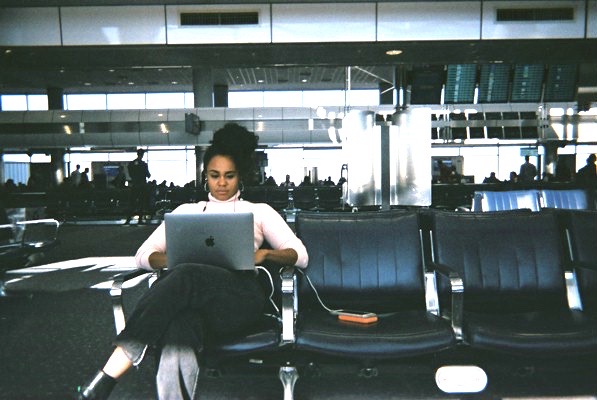 *advertising disclosure* If you watched my last YouTube video, then you know this isn't just a quick fix. Finance is just like fitness, you need to work on it every
Read More »