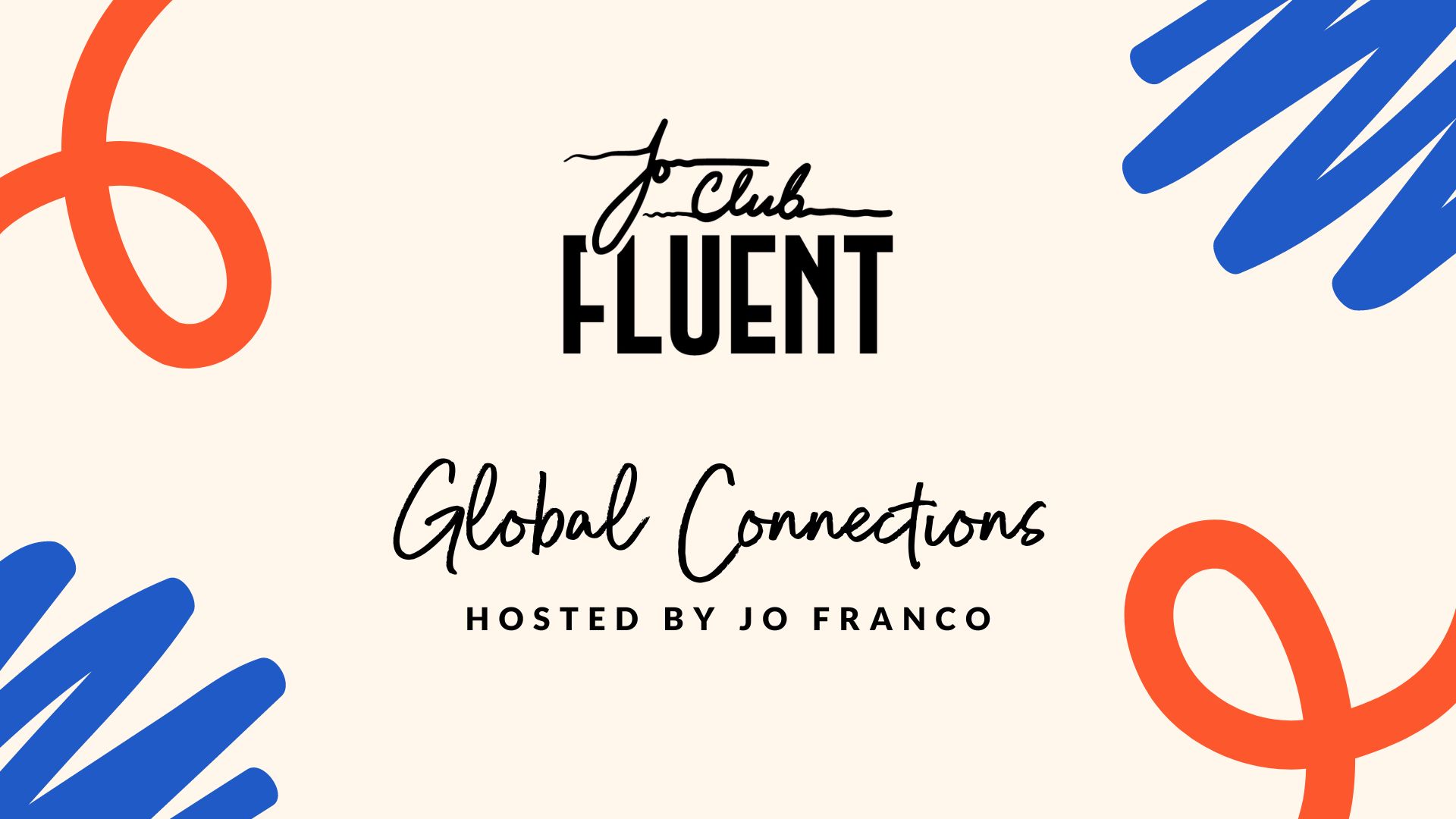 Hi journalers! Have you ever wondered how the languages you speak affect your personality? We've been looking into how the world of languages can influence our personal development. We're so excited to launch our JoClub Fluent sessions giving you both a way to improve and practice your languages and increase your self-awareness and emotional intelligence.
This is a journaling session all about making Global Connections. Jo Franco will be your host and she will guide us through the power of Global Connections. This is a global call so we'll be connecting with like-minded people all around the world.
How does the session work?
Bring a journal and pen.
Bring a good beverage.
Let's get writing!
If you have any questions or concerns please email info@joclub.world with the subject line Global Connections.
We're thrilled to have you join us!