I've been journaling for as long as I can remember. From the heartache I felt at age 7 when a school friend broke a pinky promise right up to the recent exhilaration of hauling a Christmas tree through my neighborhood- past deserted restaurants with chairs stacked up against the windows- at age 25.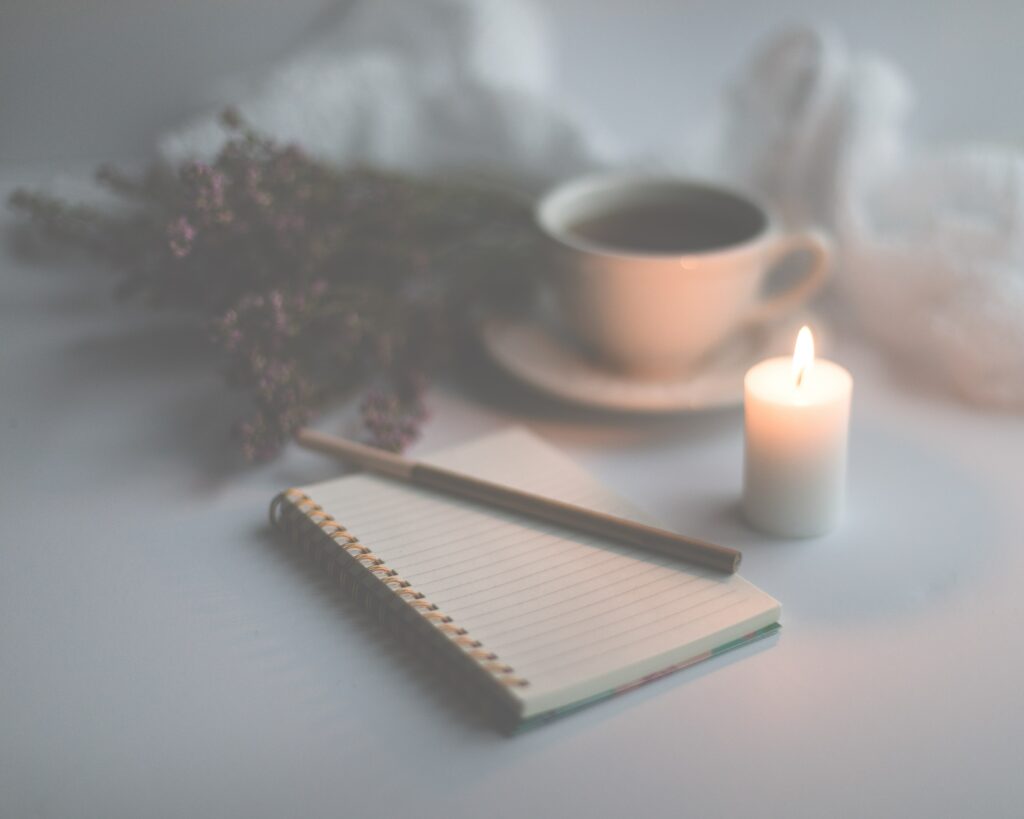 And journaling, like Christmas traditions, has been one of the things I've tried to keep up this year despite this pesky global pandemic.
During the first lockdown period here in Paris, my journaling reflected the novelty of the experience. In a fluffy pink, heart-shaped notebook I scribbled daily recounts of life inside: watching the president's speeches on TV, talking to friends on the street from our living room window, choreographing dance routines for my flatmates and even venturing into an activity I'd never envisioned for my life: cooking. I wrote about everything, e v e r y t h i n g. A quick flick through my lockdown journal has reunited me with profound entries about how much I (still) love Gwen Stefani's song "Cool", impressive results from a new eyelash curler, and a note on how nice it was to eat macaroni and cheese in the bath. One entry from March reads, in its entirety, "Today, Friday, I did a barre workout in my living room. It hurt my arse."
I used all the colors of the rainbow to journal- metallic gel pens, bright purple calligraphy markers, glitter glue, stickers… everything was fun and funny. I was living something that would one day be in the history books, and I was creating a bright pink fluffy one of my own. I rarely looked inwards or adopted a serious tone. Looking back, perhaps this was because, subconsciously, I didn't want to even begin to try to understand the absurd reality we had begun living in. Or maybe it actually was fun, in its own, strange little way. Back then, we didn't know, of course, how long all this was going to last. I was happy to participate in collective responsibility by doing a whole lot of nothing.
Our summer of (cautious) freedom in France meant the end of my daily journaling. It was almost like I was happy to be rid of it- I had an actual life again and didn't need to invent one in a notebook!
And then the second lockdown came. This time, to put it lightly, I no longer wanted to reach for anything pink and fluffy. I felt blue, the bluest.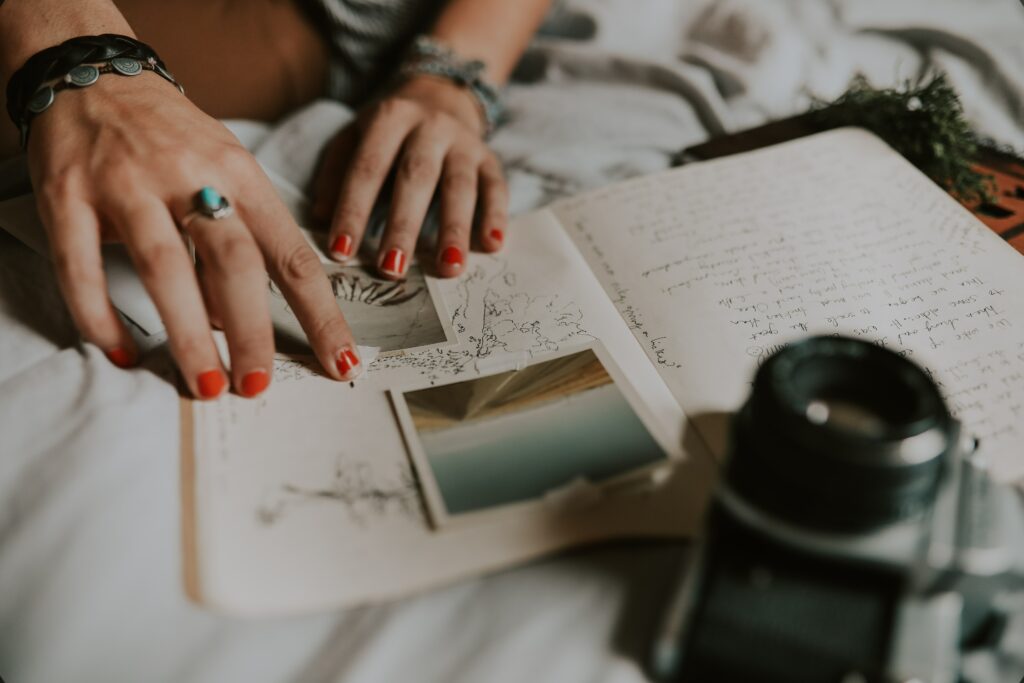 The contents of my journal came to resemble the sad, restless, sometimes despairing tone of entries from trying times in my late teens and early twenties. Not the kind of headspace I had been hoping to return to. It's like I began treating my journal like people at my Christian high school told us not to treat God- as something we turned to and used only in our darkest times. While I'm in no way religious (and certainly do not consider my journal a deity, no matter how much I worship my own handwriting), I do feel like I used to be much better at turning to my journal to document everything I'm grateful for and blessed to have. I don't want its pages to be filled only with doom and gloom- if nothing else, it's no fun to reread. This is part of the reason why it's been so important to us to have JoClub prompts that directly ask us to stop and smell the roses.
Another change in my journaling this year came in the form of JoClub. For the first time in my life, I had something that was usually so solitary become a collective experience. I met strangers from all corners of the world- and not only did I meet them, I met their inner thoughts, the pages of their journals, their triumphs and heartbreaks and fears and frustrations. In a year where it was more important than ever to remember that I was not alone, JoClub gave me exactly that. Reminders that my worries were found on the journal pages of so many others, too. That we were in this together, all clumsily trying to figure it out.
So this year, whether happy or hopeless, journaling has been a salve when I've really needed it, a distraction when I've wanted one, and, sometimes, an inadequate search for comfort.
It hasn't managed to be a bandaid for this horrid year, but it has often felt like tending to a wound- even if this has sometimes meant picking at the scab, then redressing it, only to watch it start bleeding once more. Importantly, it has at least reminded me that this wound, like all the rest, will one day heal.
What has journaling meant for you this year?
Article by Alyssa Perrott
About JoClub
JoClub is an online movement. It's an Instagram page with daily journal prompts, and it's also a membership program that includes daily emails, a discord group, and fortnightly Zoom calls where members share journal entries and write new ones live, together.
JoClub, above all, is a community, inclusive of every type of journaler. Follow us on Instagram for daily prompts!